Body
come home to yourself
land in your body, your pelvis
(re)breathe
become aware of your power-source
follow your emotional navigation
trust the wisdom of your body
be you, freely and fully 
Soul
remember who you are
liberate your authentic self
give space to all your potential
fully live your soul-life
get access to all wisdom & knowledge
improve your body-soul-connection
deepen your connection with your essence
Coaching
get clarity and insights
acknowledge your beliefs & convictions
choose selfrealization & transformation
experience your wholeness and fullness
free yourself from what doesn't serve you
grow in self-acceptance and selflove
you
* you are ready to choose for self-acceptance, self-development and selflove.
* you long to be fully you, to the deepest experience of your femininity, masculinity or fluidity.
* you are aware of what's active inside of you and if you're eager to take it to the next level.
* you have already explored and worked around the influence self-denial, insecurity, stress, anxiety… and still encounter the same obstacles.
* you are willing to free yourself from relational problems, sexual problems, addictions…in a mature, self-conscious way.
* you are ready to allow the unfolding, to do so with an open heart and open mind and take your responsibility in and for your life.
* you want, more than ever before, to choose the thoughts you focus upon and to create a life that matches/resonates with your authentic self.
* you willing to look at your resistance and 'negative' emotions as a perfect starting point for a transformational process.
* you have the desire and need to be supported and witnessed in a safe environment during your great liberation and transformation.
* you are most welcome here
**
You are not at the right place if you are being treated for severe health-issues (physical and/or mental), unless you want to start your Body and Soul Coaching sessions advised by your doctor or in full agreement with your doctor/psychologist.
You are not at the right place if you are seeing different coaches and therapists at the same time and/or are not ready to take your full responsibility during the process where you most likely will encounter challenges and transformational experiences.
me
I am Maria.
I am a woman.
I am a mother.
I am love, I am energy, I am life.
I am a guide, healer, teacher and pupil.
I am a translator-interpreter from energy and messages from the soul.
I am an experience expert regarding healing after trauma.
I learned how strongly body and soul are connected to each other.
I feel how powerful it is to be fully embodied.
I write and speak words that bring clarity, healing and restore or deepen connection.
I open fields and gateways with sound and energy. 
I enable (re)connection in people, with people and for people, with themselves and all there is.
I am a energetic midwife supporting people to let go, open up, surrender and give birth to what wants to be born in them, for them and to them.
I help people to transform and enable them to raise their consciousness and vibration.
I warmly welcome you for your body and soul coaching sessions.
we
Together we find a way that works for you to go from where you are to where you want to be.
We often work with body-oriented methods, sometimes do talk-therapy, meditations, breathing-sessions, sound healing, systemic family constellations, or we work with your beliefs. Depending on what serves and helps you most.
In our co-creation and collaboration there's room for the power of words as well as for the innate wisdom from body and soul.
Apart from your insights, your story and history, your emotional-navigation-system and you inner counselor – that mostly speaks via your body and soul-essence, are especially important.
Consciousness and awareness are the major keys in every Body and Soul Coaching-session.  You can choose for individual session, sessions as a couple or group-sessions.
Because of the importance to honor what's mostly present inside of you, we mostly work intuitively.  We always start where our attention is asked and stay present with what's unfolding from there.  Experience has taught me this is a very healing and empowering way.
If it's important for you to know some of the methods I was trained in and certified for, I happily tell you what lies at the basis of my coaching-sessions. Meditation, Shambhala energy-work, TRE, QEC, Gestalt-therapy and systemic family constellations.

You can click on the bold words if you like to get a little more information.
You are love, you are life! Allow yourself to fully re-connect to your own power source again.
TRE®

– Shake Off Stress – journey

If you long to experience more ease, more peace and relaxation. To be less stuck in our heads. And especially to be free from the physical, mental en emotional consequences of stress, tension and trauma.  This TRE® or Shake Off Stress-journey is really thé journey for you.  You learn how to release all tension and stress. And your bodyawareness increases.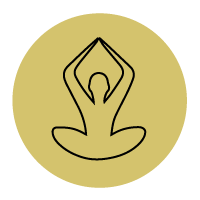 Body and Soul – journey
In a body and soul-journey you choose to come home in and with yourself, by making or deepening the connection between body and soul. By consciously breathing, relaxing (thanks to TRE / Shake Off Stress) and allowing yourself to Be who you are.  On this journey you have 5 one on one-sessions.
Transformation – journey
When you choose for a transformation journey, you whole haertedly say yes to change, to more selflove and selfacceptance…to become your true authentic self and unfold your full potential.  You can choose a journey with 7, 9 or 11 one on one-sessions.
Birth mapping
The way a pregnancy develops and your physical birth-experience determine many survival mechanisms, patterns and beliefs. Your first 1001 days are the foundation on which you build your life, the roots of your tree. Getting to know and understand yourself, and freeing yourself from what unintentionally and unconsciously dominates your life starts with a birth chart session.
Small Bang Big Consequences
Through this lecture, you discover how important your start in this life is…and how big the impact from these very early experiences is on your daily life. You will clearly see and understand what the relationship is between your prenatal experiences and birth and the beliefs, habits and patterns you have today.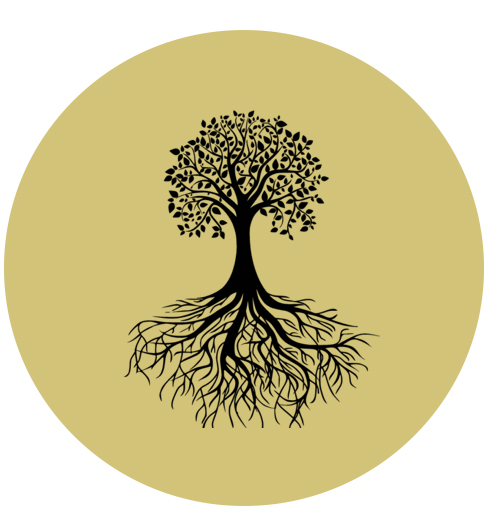 Shining a light on your roots
Sometimes we can have the feeling of being trapped in a vicious circle, or that we miserably walk into the same 'shituations' over and over again.  Now and then we can be astonished about what seems to happen in our lives, what we are doing and why for god's sake we are doing some things. In those circumstances a Systemic Family Healing-session can help you, to clearly see and know and help you to loosen the entanglements that are at the base of certain behaviors and situations. 
Let's choose to truly love and embrace ourselves and all of life and remember our essence.