By choosing for a Body and Soul-journey you choose to improve the relationship with your body.  You choose to improve your awareness and to deepen the connection between body and soul.
Your journey starts with a TRE or Shake Off Stress-initiation.
This method, easy to learn and at the same time deep working method, is highly effective in remedying the physical and psychological backwash of stress. It's a gentle and yet powerful aid to discharge and dissolve the consequences of unprocessed experiences and emotions, going from daily stress to traumatizing incidents.

After the SOS-initiation you have two extra one on one-sessions to continue body-oriented sessions and experience how it feels to breathe, move and relaxe more consciously.  You (re)activate your inner-guiding-system and learn how to navigate through life with more ease and confidence.
Or you can choose to do two Change Of Beliefs-sessions if you prefer to turn old, destructive beliefs into constructive, empowering beliefs.
The 5 private sessions for this journey can be easily booked via the online agenda on this website.
Do you prefer to get some extra information first or to get in touch to see weather this journey really is the best option for you, fill in your name and mail on the form you find on the right side of this page.  Or you can send and email to info@bodyandsoulcoaching.be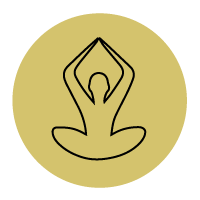 I would like to have more information.