Kies je voor een Body and Soul-traject dan kies je om de relatie met je lichaam te verbeteren en om verbinding te maken en verdiepen tussen body and soul, lichaam en ziel.
Je krijgt om te beginnen een TRE of Shake Off Stress-initiatie.
TRE of SOS is dé stressrelease tool bij uitstek en een manier om je autonoom zenuwstelsel in balans en tot rust te brengen. Je schudt letterlijk en figuurlijk stress van je af waardoor vrijer, veerkrachtiger en lichter in het leven kan staan.  Door de ruimte die je hiermee maakt kan je ook makkelijker verder met alles wat je voor jezelf nog wil realiseren en aanpakken.
Na je SOS-initiatie heb je nog twee extra één op één-sessies om verder lichaamsgericht te werken, om verder te ervaren hoe het is om bewust(er) te ademen, bewegen en ontspannen. Je (her)activeert hierdoor jouw gevoels-navigatie-systeem, waardoor je makkelijker kan varen op vertrouwen.
Of je kan na jouw SOS-initiatie twee Change of beliefs-sessies doen als je dat verkiest, om oude destructieve overtuigingen, in je onderbewustzijn, om te buigen naar constructieve, bekrachtigende gedachten. 
Dit Body and Soul-traject bestaat uit 5 één op één-sessies van anderhalf uur, die je makkelijk kan boeken via de online agenda op deze website.
Wil je vooraf graag nog wat meer informatie krijgen, klik dan rechts bovenaan op deze pagina, vul je naam en mailadres in en verzend het bericht.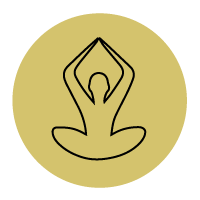 Ik wil nog graag extra informatie